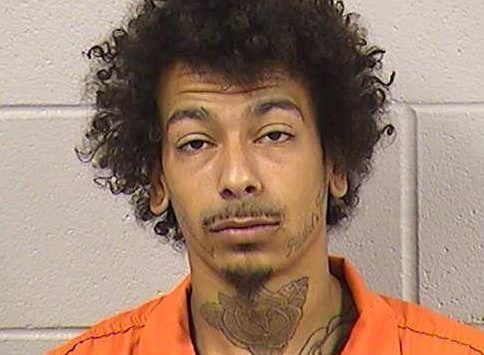 Two separate fires and an early-morning burglary led officials to arrest an Abilene man for aggravated arson and theft. The Abilene Police Department says that around 5:25 a.m. on Wednesday, May 24, it and the Abilene Fire Department were called to the 300 block of NE Eighth St. in Abilene with reports of a structure fire. While headed to the first fire, around 5:30 a.m., APD said officials were then called to another fire in the 500 block of SE Sixth St. APD noted that an investigation into both fires found they had been intentionally set. Just before 6 a.m., officials said the Dickinson Co. Sheriff's Office was also called to a burglary at Liberty Store, 601 S. Buckeye Ave. The thief made off with more than $500. Throughout the course of the investigation, officials said they found the fires and burglary were all committed by the same individual, 25-year-old Dai'Reese M. Gelinas of Abilene. Gelinas was found at a home in the 100 block of S. Cedar St. just before 8 a.m.  Gelinas was arrested and taken into custody without incident. He was booked into the Dickinson Co. Jail on:
Aggravated arson
Criminal threat
Burglary
Theft
Criminal damage to property
Gelinas remains behind bars with no bond listed.