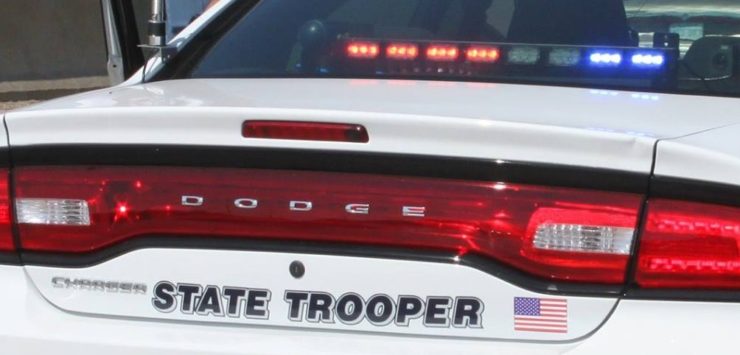 A single vehicle crash along Interstate 70 in Dickinson County claimed the life of a teenage girl from Abilene Tuesday morning.
According to the Kansas Highway Patrol 18-year-old Mariah Lowe was driving a 2016 Nissan Sentra headed east.
In the area of  mile marker 284 Lowe left the road on the south side for an unknown reason. As the car continued to travel east it struck a concrete culvert, overturned, and caught fire.
Lowe died at the scene.
The crash happened at 8:46 Tuesday morning, about 9 miles east of Abilene in Dickinson County along Interstate 70.
—
ORIGINAL: First responders are working the scene of a fatal,  fiery rollover crash east of Abilene Tuesday morning.
Law enforcement, firefighters, and EMS responded to eastbound Interstate 70, east of Four Seasons RV. At around 8:45 vehicle flipped off the interstate, landed on a gravel road below, and caught fire.
At least one person was trapped in the vehicle. The Kansas Highway Patrol reports that there was at least one person killed in the crash.
As more details become available this story will be updated.