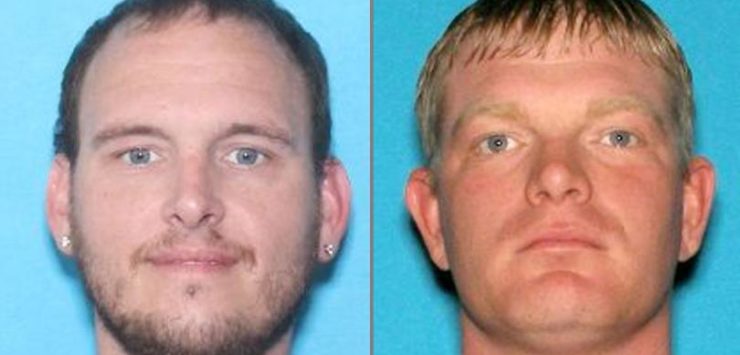 Two men are on the run after they allegedly beat someone on the side of a Geary Co. highway early Monday morning.
According to the Geary Co. Sheriff's Office, the victim was on State Lake Road with one of the suspects when the other suspect ordered him out of the car at gunpoint. Armed with the gun and a knife between them, the suspects beat the victim and held him against his will.
After the suspects left, the victim, whose name was not released, took off running, eventually reaching U.S. 77 where he was able to get help, the Sheriff's Office continued. He was treated at the scene by Junction City Fire/EMS and released.
Investigators have identified two suspects:
Michael Leroy Whitaker, of Topeka
Jason Robert Snider, of Chapman
They are investigating the case as an aggravated assault with the possibility of more charges.
The Sheriff's Office is still trying to track them down. They warn that Whitaker and Snider should be considered armed and dangerous and ask anyone who knows where they are to contact local law enforcement.