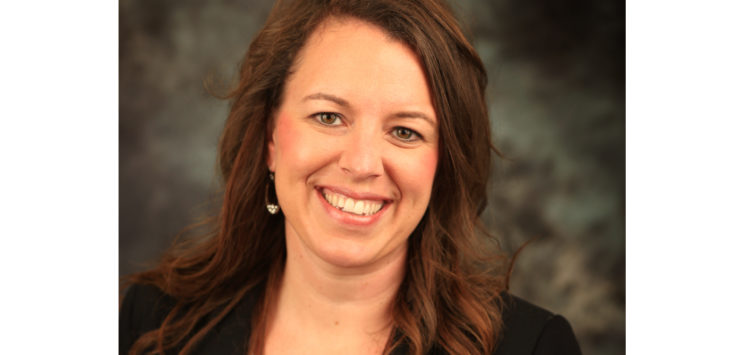 Memorial Health System in Abilene has promoted Andrea Taylor to Chief Human Resource Officer. Taylor has served as the Human Resource Director for Memorial Health System since July 2015. She began working in the HR department at MHS in September 2011. She is a graduate of Fort Hays State University with a master's degree in Liberal Studies with an emphasis in Organizational Leadership.
Taylor's new role gives her a seat on the MHS Executive Team, joining Harold Courtois, Chief Executive Officer; Elgin Glanzer, Chief Finance Officer; Brenda Moffitt, Chief Nursing Officer; and Amy Hoch-Altwegg, Executive Director of Village Manor.
"Andrea has shown remarkable maturity and knowledge since I came to MHS eight months ago, and brings great value to our executive team," Courtois said. "We look forward to Andrea's contributions as we move into the future."
In addition to the Human Resource department, Taylor will now have oversight of five MHS departments including Impact Sports & Fitness, Food and Nutritional Services, Learn & Grow Depot, Environmental Services, and the MHS Dietician.
"I am looking forward to this new opportunity and the challenges it will bring," Taylor said. "I want to collaborate with others to help make Memorial Health System the employer and health care provider of choice for our community."
Andrea is married to Cy; they have three boys: Canyn (10), Cayne (6), and Crayton (4). She serves as Board President of Court Appointed Special Advocates (CASA); she is a board member of Sister City; the board President Elect and Education officer for the Kansas Hospital Human Resources Association. She is a member of the Employee Safety Group and Workforce Committee with the Kansas Hospital Association, and she is a State approved Mediator.
Andrea enjoys watching her children's activities, traveling, and spending time with family and friends.