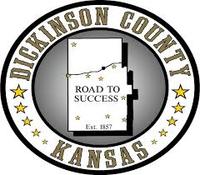 Storm Clean-Up
In efforts to assist in clean-up after the severe weather last night, the Dickinson County Transfer Station will allow residents of Dickinson County to dispose of tree limbs free of charge through , July 2, 2022. Limbs will be accepted from 9am – 4:45pm through Friday and 9am – 12:45pm on Saturday.
Disposal fees for tree limbs will become effective again on Tuesday July 5, 2022. Currently the fee is rated at $10.00 per load of limbs.
Please note that treated wood (e.g. plywood, particle board, 2×4's) will not be accepted into our limb pile and will have to be disposed of as regular household waste. All treated wood must be cut into segments SHORTER than 6′ in length.
Household waste is accepted Monday – Friday from 9am to 4:45pm and on Saturdays from 9am to 12:45 pm. There is a $10.00 fee for household waste loads weighing less than 400 lbs. Any load weighing over 400 lbs. will be rated at $50.00/ton.
As a reminder, residents may dispose of household hazardous waste (e.g. paint, lithium batteries, pesticides, household cleaners), metal and e-waste free of charge year-round. We ask that these items be separated PRIOR to your arrival at the Transfer Station. Additionally, please have lumber detached from any metal you are disposing of.