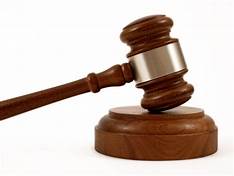 A recant of court testimony that helped convict Dane DeWeese of first degree murder during a 2014 trial was ruled not "trustworthy" and not admissible as grounds for a new trial, District Court Judge Jared Johnson ruled Wednesday.
A key witness in the conviction of DeWeese in the murder of Kristen Tyler was the testimony of Joel Heil.Heil testified extensively for the state at DeWeese's trial. He admitted that, per a plea bargain, he agreed to plead guilty to premeditated first-degree murder in exchange for the state agreeing to later drop murder conspiracy charges and to not seek a hard-50 sentence.Heil said in December 2017 that his trial testimony was a lie. Heil was found dead in Leavenworth on Nov. 11, 2018, where he was facing charges of battery on a Lansing Correctional Facility guard and thus unable to substantiate his latest statement.
"I Joel Heil lied under oath on Dane DeWeese having involvement in the murder," Heil wrote. "Dane DeWeese didn't have any involvement in the murder of Kristen Tyler."
The handwritten confession witnessed by private investigator Emery Goad was part of evidence presented to District Court Judge Jared Johnson last December at a preliminary hearing to see if an evidentiary hearing would be held.
Johnson ruled to hold an evidentiary hearing but on Wednesday denied it being admissible.
Johnson said Wednesday the handwritten confession was not notarized.
Kurt Kerns, attorney for DeWeese, said the next step would be to appeal that ruling to a higher court.