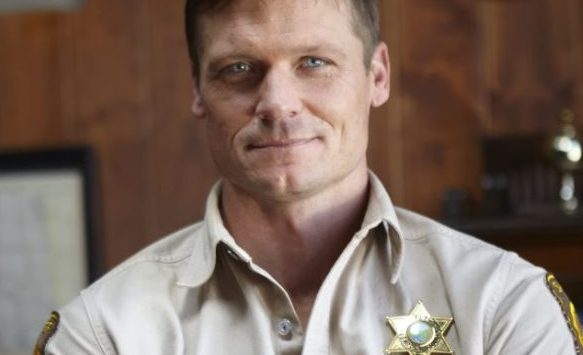 The lead role has been cast in a movie which will be shot in North Central Kansas this summer. The producers of Sod and Stubble have selected actor Bailey Chase for lead role of pioneer Henry Ise. Chase is most recognized from the role of Branch Connally in the series Longmire. Chase will join other veteran actors in the movie cast including:
Dodie Brown (Grumpy Old Santa, American Horror Story, Queen Sugar)
Barry Corbin (Yellowstone, Lonesome Dove, Northern Exposure)
Nikki Tomlinson (Game of Silence, Knight Squad, The Vampire Diaries)
Buck Taylor (Yellowstone, Hell or High Water, Tombstone, Gunsmoke)
Rudy Ramos (Yellowstone, High Chaparral)
Darby Hinton (The Contested Plains, Texas Rising, Daniel Boone)
Mary McDonough (The Contested Plains, The Waltons)
Wyatt McCrea (The Contested Plains, Big History, Floating Horses, Call 911)
W. Hampton (The Contested Plains, Peace River, The Gambler).
Written and directed by Ken Spurgeon, Sod and Stubble is based on the book by the same name by John Ise with Von Rothenberger. It is the true story of a 19th century pioneering family and much of the filming will take place on or near actual locations in Kansas.
"We feel extremely grateful to have someone of Bailey's talent joining our team as our male lead, Henry Ise," said Spurgeon. "Bailey has a varied and diverse body of work and I feel confident that he'll deliver a wonderful performance as the strong, generous Ise father that we've all come to know and love through this wonderful book and story."
"Henry Ise is a German-American who fought for his country and followed his dreams to the Kansas Frontier in the 1870's," said Chase from his home in North Carolina. "He married his true love, worked hard and created a better life for his children. I was drawn to this role because of my deep respect for Henry's core values: God, family and respect. These are the traits I'll strive to help bring to the screen and looking forward to tapping into my German roots as well."
The made for television film is scheduled to begin production in June with filming on the Miller Farm at Downs, where sets are being constructed, including a replica of the Ise homestead.
Sod and Stubble is an investor-based project and more information may be found at sodandstubble.com.