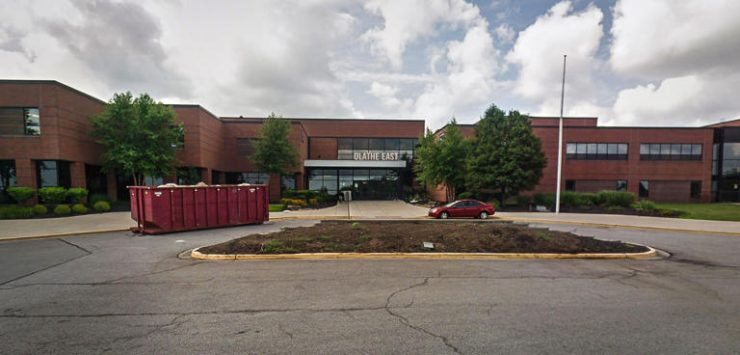 A Friday morning shooting at Olathe East High School injured the school resource officer and a school administrator.
Officers and emergency crews responded at 10:41 a.m. to a call of a shooting at the school at 127th Street and Black Bob Road. The campus was locked down, and police took a suspect into custody shortly afterward. The suspect is a student at the school, who was also shot in the incident, police said.
Emergency crews transported the school resource officer and administrator to Overland Park Regional Medical Center. According to the hospital. one person was in critical condition, another was in critical but stable condition and a third was in stable condition. The hospital said all three are adult males.
The shooting happened in the office area of the school. No other students were injured, according to the Olathe Police Department.