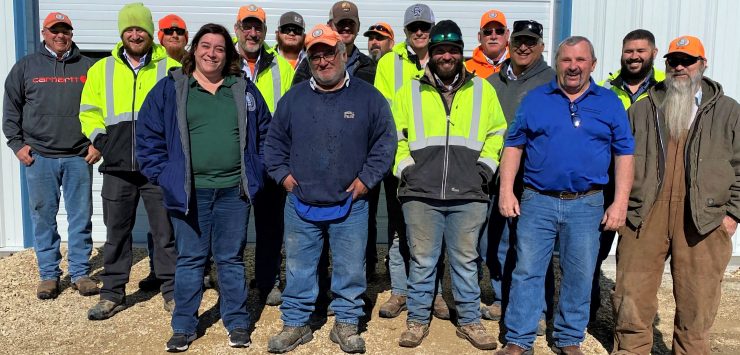 Local insurance agency treats road and bridge crew to pizza lunch
Members of the Dickinson County Road and Bridge Department were treated to pizza for lunch on Wednesday, Feb. 9.
State Farm Insurance agent Amanda West and the Amanda West Insurance Agency, Inc., in Abilene, teamed up with Tossed N Sauced pizza to feed the highway department on National Pizza Day as a thank you.
"In honor of National Pizza Day, we're feeding pizza to the people that keep our county up and running," West explained.
Dickinson County Road and Bridge Supervisor Martin Tannahill said the pizza was appreciated.
"It's great and nice to be thought of," Tannahill said. "The guys on the road crews probably feel forgotten sometimes, so this was a treat."
Besides providing pizza to the county road and bridge crew, West's agency also provided pizza to the Abilene Public Works crews and local Kansas Department of Transportation highway maintenance crews.
The City of Abilene and all of Dickinson County are incredibly fortunate to have these crews taking care of our cities and towns," West said. "They don't get the recognition they deserve."
She encouraged Abilene and Dickinson County residents to take a moment and thank the employees for their service to the county.