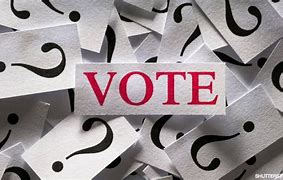 'Liquor by the individual drink' will be on November ballot
Dickinson County voters will have the opportunity to change a long-standing liquor law that would allow an establishment like a tap house or brewery to operate in the county. County Commissioners approved a resolution Thursday that will put the question of "liquor by the individual drink" on the November general election ballot. The topic came up during a recent county commission meeting when Abilene resident Trevor Witt said he was looking into the possibility of opening a tap house in Abilene. "Since moving back here six years ago or so, there's been discussion among social groups and economic development groups that Abilene needs a microbrewery or some type of social gathering place," Witt told commissioners. "After six years of hearing that somebody needs to take this on, I decided I might as well do it," he said. Witt told commissioners his idea still was in the planning stages and he was working with an investment network of local residents. However, before the proposal can proceed, the county's liquor laws first must be changed.
"Kansas is kind of odd when it comes to the sale of alcohol, being a state that hasn't ratified the 21 st Amendment yet. (The 21st amendment, ratified in 1933, repealed the prohibition of alcohol)," Dickinson County is one of 63 Kansas counties that require a business to have at least 30 percent of its sales in food before it can sell liquor by the drink, according to County Administrator Brad Homman.
If voters approve allowing liquor by the drink that would pave the way for other similar businesses, whether or not Witt's idea comes to fruition.