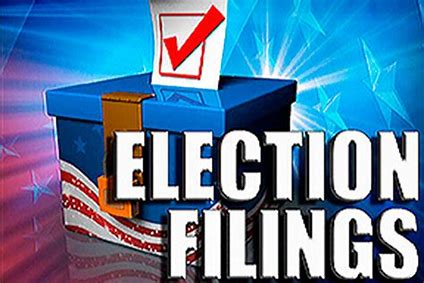 More candidates file for office in Dickinson County
Several Dickinson County candidates have filed in recent days for open precinct committee positions and township offices, according to Dickinson County Clerk/Election Officer Jeanne Livingston.
In Abilene Ward 4-1, Republican Ryan Weeks has filed for precinct committeeman and Republican Julie Roller Weeks has filed for precinct committeewoman.
In Center Township, Republican Paul Froelich of Enterprise has filed for precinct committeeman.
Kenny Longhofer, a rural Chapman Republican, has filed for Logan Township clerk.
A number of positions are open in Dickinson County, including commission district 1, unexpired terms for the county clerk and register of deeds, all township clerks, precinct committeemen and women and city leadership positions in Chapman, Herington and Woodbine.
The filing deadline for all offices is noon on June 1. Also, June 1 is the last day for voters to change party affiliation before the primary.
For more information about filing for office, voter registration and other election questions, contact the Dickinson County Clerk's office at (785) 263-3774.