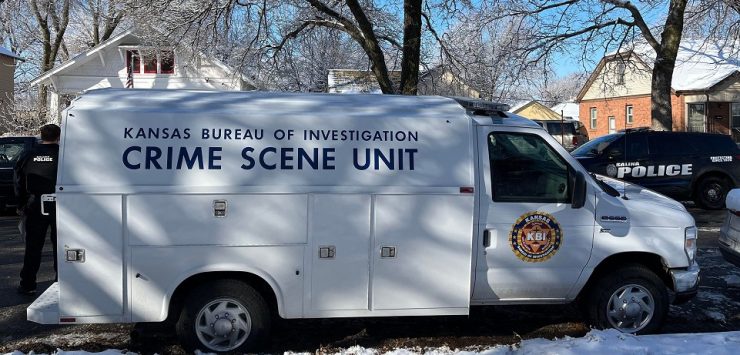 Police are investigating the first murder in Salina in 2023.
According to the Salina Police Department, early Sunday morning dispatch received a call about a shooting that occurred in a residence in the 200 block of S. 10th Street. Salina Police officers and Salina Emergency Medical personnel responded and located a 35-year old Salina resident with a gunshot wound.
This person was transported to Salina Regional Health Center where he underwent surgery. Unfortunately, the victim succumbed to his injury.
This case is being investigated as a homicide and a person of interest is currently in custody. Saline County Jail records indicate 30-year-old Tyler Stanfield was booked into the Saline County Jail on charges which could include:
Criminal discharge of firearm; Recklessly at occupied dwellingCriminal distribution of firearm to felon; Felony conviction < 5 yrsMurder in the 1st degree; Unknown circumstance. This investigation is on-going by officers and detectives of the Salina Police Department, with the assistance of the Kansas Bureau of Investigation. If you have any information concerning this homicide, call Crimestoppers at 825-TIPS. You can also make an online tip at: https://www.p3tips.com/tipform.aspx?ID=950#. Tipsters may also contact the Salina Police Department at (785) 826-7210, or Det. Randy Constantino, case 2023-2075. You could receive a cash reward of up to $1,000.