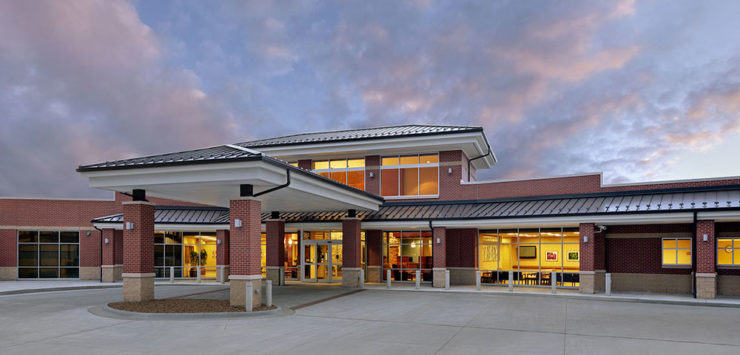 Memorial Health System is pleased to announce Megan Brown, M.D. is joining the staff of Heartland Health Care Clinic, and will begin seeing patients of all ages on December 4. Dr. Brown practices family medicine with obstetrics. She has a special interest in women and children's health.
Dr. Brown is a 2014 graduate of the Smoky Hill Family Medicine Residency Program in Salina. Since graduating, she has been practicing full spectrum family medicine in St. Francis, KS.
"I enjoy caring for my patients of all ages, but pediatric care and women's health, including obstetrics, is where my heart is," Dr. Brown said.
While in St. Francis, Dr. Brown restarted their obstetrics program providing both vaginal and cesarean deliveries. She also worked as the Emergency Department Trauma Program Director and was involved in their recent re-designation as a Level IV trauma center.
"I understand the importance and challenges of providing full spectrum services in rural communities," Dr. Brown said. "I am looking forward to moving to Abilene and joining the team at Heartland Health Care Clinic, where I can continue to take care of all patients, including throughout pregnancy and delivery."
Dr. Brown received a Doctoral Degree in Medicine (M.D.) from the University of Kansas School of Medicine, Wichita, and completed the Smoky Hill Family Medicine Residency Program, in Salina. She is a member of the American Academy of Family Physicians and the Kansas Academy of Family Physicians.
For more information, or to schedule an appointment to see Dr. Brown, please contact Heartland Health Care Clinic at 263-4131.