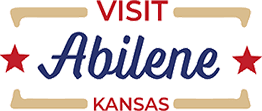 A NATIONAL MAGAZINE RECOGNIZES ABILENE'S COWBOY HISTORY
Abilene Named Top 10 True Western Town of the Year
The Abilene Convention and Visitors Bureau is off to a great start in 2023. Following a banner year for national recognition, True West Magazine named Abilene one of the Top 10 True Western Towns of the Year in its February/March issue, which goes to subscribers starting today and national newsstands on February 14. "While a small community, Abilene's tourist attractions rival that of towns many times its population and this award celebrates not only Abilene's wild and wooly Chisholm Trail days but also our efforts to continue to enhance and promote our western history," said Julie Roller Weeks, Abilene CVB director. In 2018, the town earned the #1 spot in the magazine's rankings and received recognition in its Best Promotion of a Historic Place category in 2022 and 2023, respectively. Visitors to Abilene can explore its cowboy story by walking the streets of Old Abilene Town, riding the rails with the Abilene & Smoky Valley Railroad, touring the Dickinson County Heritage Center, following the Cowboy Boot Art Trail, enjoying western-themed murals, seeing the World's Largest Belt Buckle and Big Spur, and attending the Wild Bill Hickok PRCA rodeo.