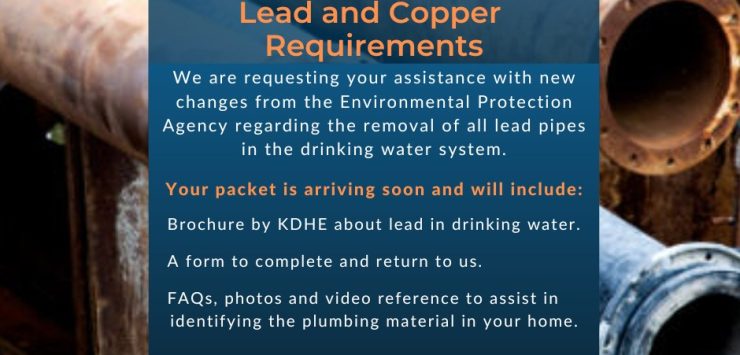 Residents and property owners will begin receiving packets in the mail regarding the new Lead and Copper Rules and the City's request for assistance in identifying materials used in the water system.
The changes require the City to identify all construction materials used on both the supplier's and the customer's side of the water meter.
Your packet will include information about these new rules, FAQs and references on how to identify the materials in your home.
More information and resources will be available soon on our website and Facebook.