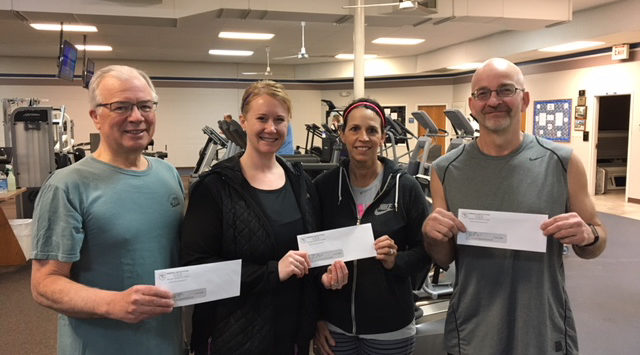 The challenge has been met, and the winnings have been awarded to the top three winners of the Impact Sports & Fitness 2018 Weight Loss Challenge. Winners were awarded based upon the percentage of body weight lost during the six-week program.  The top winners received $500, $250, and $100 respectively for first, second, and third place.
1st place winner: Rod Jones lost 13.16% body weight, 2nd place: Lynn Peterson lost 9.79% body weight, and 3rd place: Megan Lady lost 9.61% body weight.
"This challenge was good for me because it gave me the motivation to get back into a workout routine," Jones said.
This year's challenge consisted of over 50 participants assigned to teams. Each team met with a trainer every week and participants also worked out on their own. The trainers leading the teams were Anita Larson, Maurice Flynn, and Laurol Overlease. The total amount of weight lost by all participants was over 300 pounds.
Impact Sports and Fitness sponsors the Weight Loss Challenge annually.