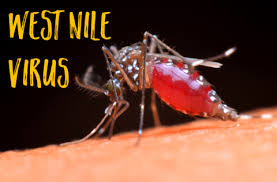 There's a high risk for West Nile virus infections right now in northeast Kansas – as well as much of the rest of the state, the Kansas Dept. of Health and Environment warns.
The virus is transmitted to people through mosquito bites, KDHE says. It is not spread person-to-person. About one in five people infected develop other symptoms, including a fever. About one in 150 infected people develop swelling of the brain or brain tissue, which could lead to death.
KDHE says there have been more than 600 cases of the most severe form of the virus so far this year and 30 people died between 1999-2017. Most infections happen in late summer and early fall.
KDHE did say there are no cases currently. The agency is encouraging people to take preventative measures though.