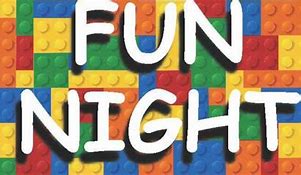 Fun Night 
Rural Center students, family, friends, and neighbors are invited to attend our annual Rural Center PTO fundraiser: Fun Night! It will be Saturday, October 8, 2022 at Rural Center School. Games from 3–6 PM with a short live auction to follow. You may either do Fun Night's activities (bake walk, pop toss, bounce houses, etc.) or play games using tickets purchased at the ticket booth at the event. 
Meal served 3–6 PM 
Menu: Pulled Pork sandwich or hot dog 
Chips Baked beans 
Pickle 
Water or Tea (Pork sandwich meal $7, hot dog meal $6) 
Additional items offered for individual sale: Candy bars, soda, popcorn, cotton candy 
Fun Night Overhaul: 
Please note the following major changes to Fun Night! 
RC General Store: Instead of winning small prizes at each game played, there will be a stamp sheet that will be stamped after play of each eligible game at the event. Stamps may be redeemed for items at RC General Store where you may pick toys or prizes worth various stamp values. 
Live Auction: begins shortly after 6 PM 
Sale items include: 
Themed baskets (see next page) Handmade Quilt Premium parking for school programs and special events Front row seats at school programs Collective art piece made by RC students 
RC Student Raffle: The ONLY raffle held will be a few large kids' items which only current RC students who attend Fun Night are eligible to win. Each student attending is given one ticket for the raffle. No additional raffle tickets may be purchased.