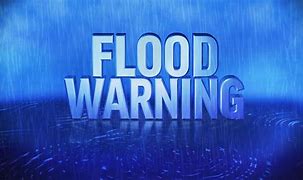 FLOOD WARNING REMAINS IN EFFECT FROM MONDAY AFTERNOON TO TUESDAY
AFTERNOON...

* WHAT...Moderate flooding is forecast.

* WHERE...Smoky Hill River at Enterprise.

* WHEN...From Monday afternoon to Tuesday afternoon.

* IMPACTS...At 26.0 feet, Valley north of the Kansas Highway 43
  bridge on the north side of Enterprise floods.
  At 27.0 feet, Railroad tracks near Enterprise flood.

* ADDITIONAL DETAILS...
  - At 2:45 PM CDT Sunday the stage was 8.9 feet.
  - Forecast...The river will rise above flood stage early
    tomorrow afternoon to 28.1 feet tomorrow evening. It will
    then fall below flood stage early Tuesday morning to 23.1
    feet and begin rising again Tuesday evening. It will rise to
    23.2 feet early Wednesday morning. It will then fall again
    and remain below flood stage.
  - Flood stage is 26.0 feet.