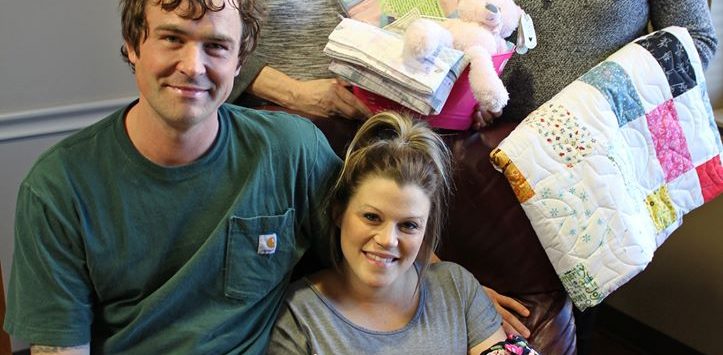 FIRST BABY OF THE NEW YEAR CELEBRATED AT MEMORIAL HOSPITAL
Congratulations to Allison Kohls and Matthew Ebright who delivered the first baby in 2020 at Memorial Hospital in Abilene.
Evelyn Renae Ebright was born on Thursday, January 2, 2020, at 11:14 a.m., in the Birthing Center at Memorial Hospital. She weighed 7 pounds 2 ounces and was 20 inches long.
The family received a newborn gift basket, from the Memorial Health System Volunteer Corps (MHSVC), including a hand-made quilt, burp cloth, a home-made receiving blanket, teddy bear, and an assortment of other items.
Pictured sitting, left to right: Matthew Ebright, Allison Kohls, and Evelyn Ebright. Standing, from left, are: Wendy Klosterman, MHSVC President-elect, and Michelle McClanahan, MHS Director of Volunteer Services