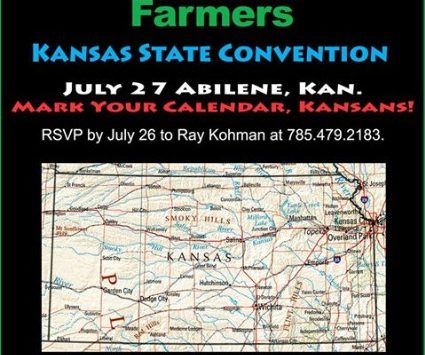 FARMING & MARKETING 2018: KANSAS NFO ABILENE FARM MEETING
Farm prices have been roiled by trade issues and other factors in the past couple of years.
To assist in market planning, National Farmers is sponsoring a "Farming & Marketing 2018" panel discussion and dinner at the historical Shockey & Landees building, 324 N. Broadway, Abilene, on Friday, July 27th. The event and dinner start at 6 pm.