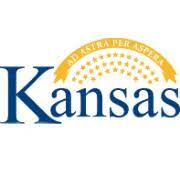 – The Kansas Department of Credit Unions (KDCU) has placed Enterprise Credit Union in conservatorship by issuing an Order to Appoint Conservator. The Order transfers control of Enterprise to the KDCU Administrator, Julie Murray.
Member deposits at Enterprise Credit Union remain protected by the National Credit Union Share Insurance Fund (NCUSIF). Administered by the National Credit Union Administration (NCUA), the Share Insurance Fund
insures individual accounts at Enterprise Credit Union up to $250,000, and a member's interest in all joint accounts combined is insured up to $250,000. The Share Insurance Fund has the full faith and credit of the United States.
Enterprise Credit Union, located at 109 E. 1st St., Enterprise, Kansas, closed on Friday, March 3. however, members may continue to access services via online banking, ATM transactions and debit card use.
The credit union will reopen on Monday, March 6, 2023, at 10:00 a.m. and resume normal hours (Monday, Tuesday, Thursday and Friday; 10:00 a.m. to 5:00 p.m.).
The daily operations of Enterprise are now under the direction of KDCU. Pursuant to the terms of the Order, the KDCU Administrator has appointed Kansas State University Credit Union as KDCU's agent to run the day-today operations of the credit union. KDCU placed Enterprise Credit Union into conservatorship due to management practices contrary or inconsistent with generally accepted standards of credit union operations which could result in or create a substantial likelihood of resulting in an abnormal or unacceptable level of risk to the credit union or its members. While continuing normal member services, KDCU will work to resolve issues affecting the credit union's operations. Members with questions about the conservatorship process can review frequently asked questions on the KDCU website – kdcu.ks.gov. Members with questions about future operations may contact the credit union, beginning
March 6, 2023, at the credit union located at 109 E. 1st St, Enterprise, Kansas, or by calling (785) 263-8292.
Enterprise Credit Union, with assets of $1,421,739, was chartered in 1949 to serve employees of the ABB