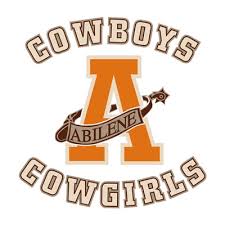 Salina South 46 Abilene Cowgirls 27
Salina – Salina South coasted to A 5th Place finish Saturday afternoon at South High School.  The Lady Cougars jumped out to a 13-0 lead at the end of the first quarter and never looked back.  The Cowgirls committed 10 turnovers in the opening quarter.  Salina South got up by as many as 23 points multiple times in the victory.  They led 30-9 at halftime and 43-21 after 3 quarters.
Salina South had 8 different players score and they were led by Elena Herbel, who finished with 11 points.  The Lady Cougars improved to 4-8 with the victory, while Abilene fell to 2-10 with the loss.  Abilene was led in scoring by Jenna Hayes, she finished with 11 points in the loss.  Hayes was selected to the All-S.I.T. Team, she posted back-to-back double figure games over the last 2 days for the first time this season.
Salina South 50 Abilene Cowboys 38
Salina – The Cougars pulled away in the second half to finish in 5th place on their home floor Saturday night.  Abilene led 15-8 at the end of the 1st quarter but things would change in the 2nd quarter.  The Cowboys managed just 1 point in the second quarter and fell behind 17-16 at halftime.
Salina South outscored Abilene 15-6 in the 3rd quarter and led 32-22 after 3 quarters.  The Cougars would lead by as many as 16 points in the final quarter on their way to a 12 point win.  South evened their record at 6-6 and they have now won 5 of their last 6 games.  They were led by Te'Jon McDaniel, who totaled 16 points.  Abilene exited the tournament with a 1-2 record and fell to 8-4 on the season.  The Cowboys were led by Kaleb Becker, who finished with a game-high 17 points.  He was selected to the All-S.I.T. Team after posting 15, 21 and 17 point performance over 3 nights.
Abilene will host Concordia on Tuesday, both Abilene teams were swept by the Panthers on December 17.