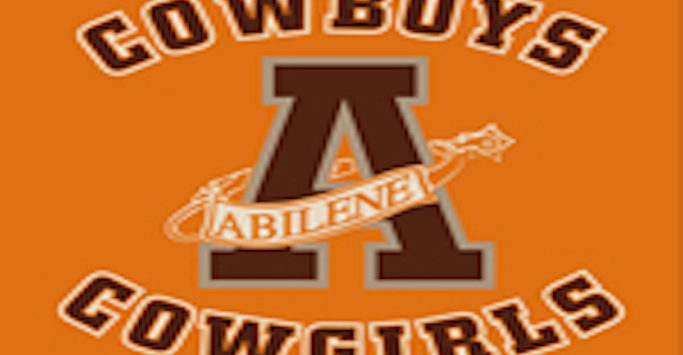 The Abilene Cowboys had their four game winning streak snapped in the opening round of the Salina Invitational Tournament in a 58-51 loss to Andover.  It was a rematch of last year's SIT Championship game, a game Abilene won 56-53.
It looked early on like the Cowboys would defeat the Trojans for a third straight time as Abilene scored the first eight points of the game.  The Cowboys lead 13-6 at the end of the first quarter and built their biggest lead of the game at 21-11 on a Damian Hartman three-pointer with 4:57 to play in the half.  The Trojans closed the half on a 12-3 run and pulled to within 25-23 at halftime.
Abilene would extend their lead to 46-41 as they entered the fourth quarter, but the final quarter would belong to Andover.  The Trojans outscored the Cowboys 17-5 in the final quarter and grabbed their first lead at 49-48 on an Andrew Gagnon basket with 5:18 left in the game.  Gagnon's basket was part of an 8-0 run for Andover which was capped by Gagnon's second straight bucket to push the Trojan lead to 51-48 with 4:44 to play.  Andover would not trail again and pulled away for the seven point victory.
The First National Bank of Hope Players of the game for Abilene were Juniors, Preston Boyd, who finished with 13 and James Mayden, who tied his career high with 11 points.  Abilene is now 5-4 on the season and will play  Goodland at 4:45 Friday at Salina Central High School.  Goodland entered the tournament as the top seed but fell to South 55-44 in the opening round.
Andover was led by Senior, Braden Johnson, who finished with 17 points.  Junior, Andrew Gagnon, the Trojan's leading scorer on the season, finished with 16 against the Cowboys.
The Abilene Cowgirls improved to 7-2 with their 45-36 victory over Buhler. Abilene struggled on the night as they shot just 28% but they were able to pull away in the fourth quarter for the nine point win.  The First National Bank of Hope Player of the Game, Hannah Willey scored eight of her game high 19 points in the final quarter for the Cowgirls.
Abilene advanced to the semifinals and will play  Salina Central at 6:30 at Kansas Wesleyan University.  Salina Central defeated Concordia 49-47 to advance to the semifinals.