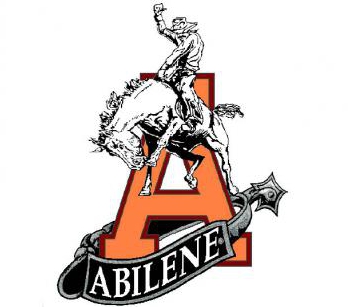 The Abilene Cowboys won their second consecutive game Friday night at Coffeyville 30-25.  Abilene outscored the Golden Tornado 22-7 in the second half, in what was the first ever meeting between the two schools.
Abilene fell behind early as Preston Boyd was tackled on a failed punt attempt at the Cowboy 5 yard line.  Coffeyville one play later took a 6-0 lead on a Brennden Graham 5 yard run with 10:41 to play in the opening quarter.  The Golden Tornado would add to their lead on a 5 yard run from Tajahn Thomas on the final play of the first quarter to make the score 12-0.
The Cowboys got on the board with 8:11 to play in the first half on a 19 yard run by Senior James Mayden.  Quarterback Jackson Randles would add the two-point conversion to pull Abilene to within 12-8.  Coffeyville extended their lead before the half on another Thomas run, this time from 16 yards out with 4:08 to go in the second quarter to make the score 18-8 and that would be the score at the half.
The third quarter belonged to Abilene.  The Cowboys converted a 4th and 24 play from the Golden Tornado 27 yard line on a pass play from Randles to Boyd.  Mayden would add the two-point conversion to pull Abilene within 18-16 with 6:14 to play in the third.  Boyd would then come up with another huge play.  He blocked CJ Kelley's punt attempt and Senior Zach Schultz would take it in from 5 yards out to give Abilene their first lead.  Randles would add the two-point conversion on a run and the Cowboys lead 24-18 with 1:38 to play in the third quarter.
In the fourth Coffeyville would retake the lead, as Graham scored his second touchdown on a 4 yard run with 9:01 to play.  The Golden Tornado would add the extra point to take a 25-24 lead.  Abilene would go back on top for good with a Randles to Chrisxavier Cease 20 yard touchdown pass play on 3rd and Goal.  The catch by Cease was the first of his career and put the Cowboys on top 30-25.  Coffeyville put together one last drive but they fumbled the ball and it was recovered by Abilene Junior Kade Funston at the Cowboy 30.
Abilene improved to 3-3 on the season and will return for two straight home games against Augusta and Ulysses.  McPherson defeated Augusta 63-6 Friday night.  The matchup with the Orioles next week will be the Cowboy's Homecoming.