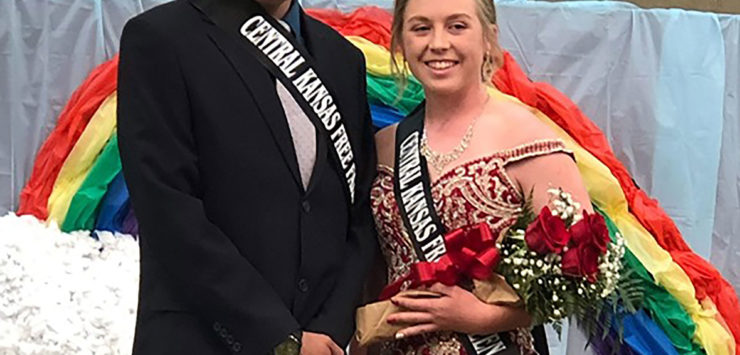 The Central Kansas Free Fair Royalty has been announced,following the written application and interview process.This 2019 Central Kansas Free Fair Queen is Jessyka Barten,and 11 year member of the Jolly Jayhawkers 4-H Club. Jessyka is the daughter of Jim and Charlotte Barten of Woodbine. Jessyka will be a freshamn at Kansas Wesleyan, majoring in elementary education.
The 2019 Central Kansas Free Fair King is Christian Dobbs. Christian is the son of Michael and Jennfier Dobbs. Christian is an 8 year member of the Newbern Wideawakes 4-H Club. Christian plans to attend Salina Area Technical School,studying Landscape Management.
Other Royalty include: Hannah Snowball,First Attendant to the Queen,Lauren Hill, 2nd Attendant to the Queen, and Logan Diekmann,First Attendant to the King.
Congratulations to the 2019 Central Kansas Free Fair Royal Court.