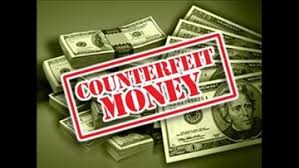 CONTERFEIT BILLS BEING PASSED IN DICKINSON COUNTY
According to a media release form Dickinson County Sheriff Gareth Hoffman residents and businesses are being warned in regards to fraudulent money.
The Sheriff's office is currently working several cases in Dickinson County where counterfeit bills are being passed. The current money that the Sheriff's Office has collected is clearly counterfeit and easily identified by taking the time to look at it and feel it. Should anyone come into possession of this money, please report it to law enforcement. The Sheriff's office expects to file charges on several locals in the near future, but warns that there could very well be more of the counterfeit cash floating around.