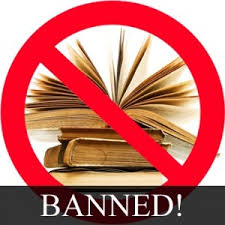 The poll question at kabithegeneral.com
Librarians across the country are grappling with the removal of books from school libraries, do you think banning these books is right or wrong.?
An issue that's been a topic of discussion nationwide popped up in Kansas Tuesday night with some parents asking the Salina school board to remove a certain book from school libraries. The book in question is a novel called "All Boys Aren't Blue," described as "a young adult non-fiction 'memoir-manifesto' by non-binary author George M. Johnson, published in April 2020. The book has already been taken off school shelves in some states. "I kind of have read some excerpts and read about the author as well," said USD 305 board member Bonnie Schamberger. "I just didn't know if it was bordering on promoting obscenities to minors." Executive director of educational programs for the Salina school district, Shanna Rector, said that's what a committee will look into. That committee will be made up of a principal, a librarian, teachers and parents.