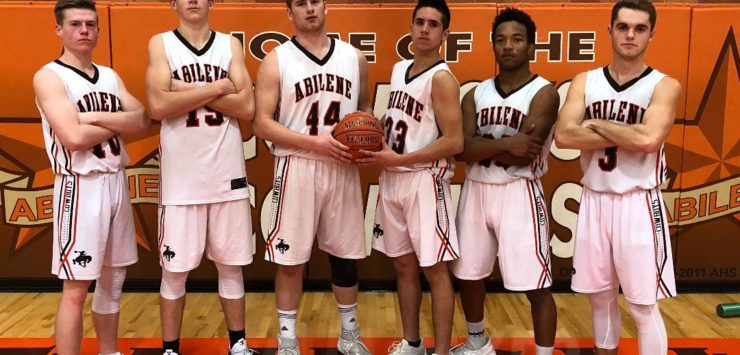 The Abilene Cowboys season came to an end Friday night, in sub-state final, in a 68-45 loss to Augusta, in Abilene.  The Cowboys had their 12 game win streak snapped and fell to the Orioles for the second time on the season.
Augusta jumped on Abilene 9-0 to start the game and would never trail throughout the night.  They led by as many as 10 points in the first quarter on two occasions and carried a 15-11 advantage into the second quarter.
The Cowboys put together a 12-3 run that bridged the end of the first and start of the second quarter that pulled Abilene to within one on a bucket by Senior, James Mayden with 4:27 to play in the first half at 18-17.  That would be as close as the Cowboys would get the rest of the night.  They trailed 25-22 at the half.
Abilene ended the third quarter on a 4-0 run after they fell behind by 10 earlier in the quarter to take some momentum as they entered the fourth quarter with a 40-34 . The momentum didn't last long, Augusta dominated the fourth quarter.  They outscored Abilene 28-11 in the final quarter and were 15-19 at the free-throw line.
Abilene was led in the game by Junior, Travis Beetch, who finished with 12 points.  Augusta got a big night from Senior, Zac Burton, who finished with a game-high 21 points.
It was the final game for six Abilene Seniors, Tim Barbierri, Preston Boyd, Wyatt Davis, Damian Hartman, Mayden and Colton McVann.  They helped the Cowboys finish 18-4 on the season and captured an outright NCKL title.