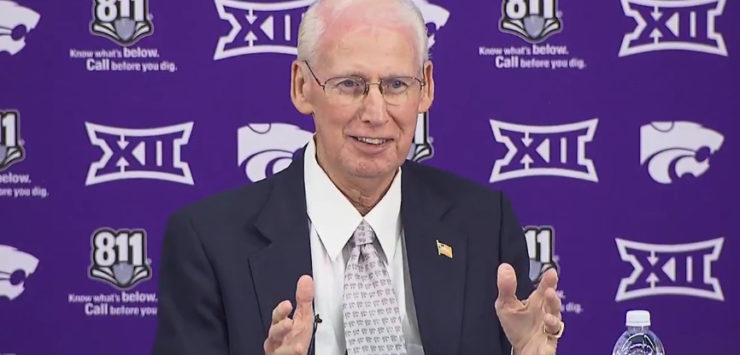 Just four days left before the Kansas State Wildcats storm the field.
K-State hosts Central Arkansas to open the 2017 campaign. Kickoff is at 6:10 pm with pregame coverage starting at 4:00 on Sports Radio 1150 KSAL.
The Wildcats go into the contest ranked No. 20 in the Associated Press top 25. KSU is coming off an impressive bowl victory over Texas A&M down in Houston in the Texas Bowl.
Head coach Bill Snyder enters his 26th season at the helm with a talented group returning. Eighteen starters are back, including quarterback Jesse Ertz.
Central Arkansas is ranked No. 15 in the FCS, coming off a season in which the Bears advanced to the second round of the FCS playoffs.
On Tuesday, coach Snyder chatted with media members about the upcoming game and even addressed the problems down in Houston, Texas.