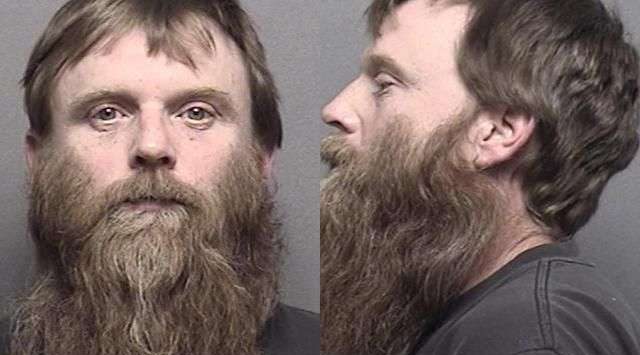 The Saline County Sheriff's Office is asking for assistance in locating Matthew Scott Picking. Picking is wanted for a Saline County District Court felony arrest warrant with charges of: one count of Aggravated Robbery and one count of Aggravated Battery. Picking was last known to live in the Abilene, Kansas area.
Date of Birth: 02/09/1969
Race: White – Sex: Male
Height: 5′ 9″ – Weight: 192
Eyes: Blue – Hair: Brown
Do not attempt to apprehend this subject. If you know his location in Abilene or Dickinson County, please contact the Abilene Police Department at 785-263-1213 or the Dickinson County Sheriff's Office at 785-263-4081. If outside of Dickinson County, please call the Salina Police Department Dispatch at 785-826-7210, the Saline County Sheriff's Office at 785-826-6500 or Crimestoppers at 785-825-TIPS or TEXT SATIPS to CRIMES (274637). A confidential number will be assigned to you so if your information qualifies, you may claim a cash reward from Crimestoppers. Notice: Any person is innocent of wrongdoing unless proven guilty in a court of law.