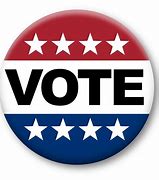 Advance voting for the 2022 Primary Election has been unusually busy, according to Dickinson County Clerk/Election Officer Jeanne Livingston.
As of Monday morning, 301 people have voted in person since advance voting began July 13 at the county clerk/election office in the courthouse, Livingston said. A large number of people also have requested mail in advance ballots. Initially, 321 ballots were mailed out on July 13 – the first day ballots could be mailed. Since then, 97 other voters have requested mail in ballots bringing the total to 418, Livingston said. "The turnout is much higher than normal for a primary election," Livingston said. She thinks the reasons are twofold: Interest in the Value Them Both Constitutional Amendment and in the Republican race for Kansas House District No. 70 between incumbent John Barker and challenger Scott Hill.
Those wanting to advance vote in person can do so in the courthouse, located at 109 E. First, from 8 a.m. to 5 p.m., Monday through Friday. Advance voting ends at noon on Monday, Aug. 1.
State law requires Kansas voters to show a photo ID when casting a vote in person. Also, the public demonstration of the ballot counting machine will take place at 4:30 p.m. Aug. 1 in the county clerk's office.
Election Day
Primary Election Day is a week away on Tuesday, Aug. 2. Polls throughout the county will be open from 7 a.m. to 7 p.m.
Ballots will be counted in the county clerk's office at the courthouse after polls close on Aug. 2. Results will be posted on the county website at dkcoks.gov.
County Commissioners will canvass the election at 9 a.m. Friday, Aug. 12 in the commission meeting room.
Ballots being mailed to the courthouse must be postmarked by Tuesday, Aug. 2. They must arrive at the courthouse by Aug. 5 to be counted.
Voters who received mail-in ballots also have the option to deliver their ballot in person at their polling place by 7 p.m. on election day or to the county clerk/election office in the courthouse.
Voter view
Voters can find their pertinent registration information by visiting Voter View online. Voters can see a copy of the ballot they will use, see their registrant details, political party and precinct where they will vote by visiting Voter View online. It also shows each individual's voting history.
A link to Voter View can be found by visiting the Dickinson County clerk's page on the county website dkcoks.gov. or by visiting the Kansas Secretary of State webpage.
Changes
Due to redistricting, some Dickinson County residents are now in different Kansas House of Representatives districts. Those living north of Kansas Highway 18 are in District 64; and all voters living in Lyon Township now are in Kansas House District No. 70. Last year, the polling place for residents of Hayes Township permanently changed to the Talmage Community/Senior Center, located at 2971 Main St., Talmage. Fragrant Hill and Sherman Township residents now vote at the USD 473 District Office at 822 N.
Marshall in Chapman.
Following is a listing showing polling places for voters living in the various townships and/or cities: Dickinson County polling places
7/26/2022
* Banner, Holland (& Carlton), Jefferson, Wheatland
Carlton City Building, 275 Main Ave., Carlton
* Buckeye, Cheever, Flora (& Manchester), Hayes, Willowdale
Talmage Community & Senior Center, 2971 Main St., Talmage
* Center (& Enterprise), Logan
Enterprise Library Meeting Room, 206 S. Factory, Enterprise
* Grant, Newbern
Grant Township Hall & Fire Station, 922 S. Buckeye, Abilene
* Hope (& Hope City), Ridge
Hope City Building, 113 N. Main, Hope
* Liberty (& Woodbine), Union
Woodbine United Methodist Church, Woodbine
* Lincoln (& Solomon), Garfield
Solomon City Building, 116 West Main St., Solomon
* Noble (& Chapman), Rinehart, Fragrant Hill, Sherman
USD 473 District Office, 822 N Marshall, Chapman
* Abilene 1W, 2W, 3W, 4W 1P, 4W 2P
Civic Center 201 NW 2nd St., Abilene
* Herington 1W, 2W, 4W, Lyon 68S, Lyon 68N, Lyon 70
Community Building, 810 S. Broadway, Herington