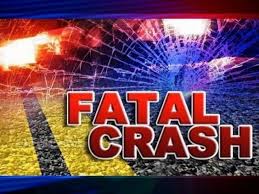 One person died in an accident just before 1:30a.m. Tuesday in Dickinson County.
The Kansas Highway Patrol reported a 2005 Chevy Silverado driven by Luis A. Salazar, 38, Wichita, was westbound on U.S. 56 one mile south of Herington.
The driver failed to negotiate curve. The pickup entered west ditch, overturned and the driver was ejected.
Salazar was pronounced dead at the scene. He was not wearing a seat belt, according to the KHP.