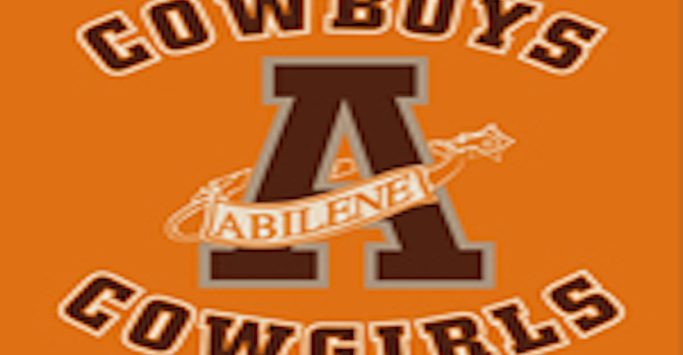 The #7 Abilene Cowgirls (4-0, 1-0) got a career high 28 points from Senior, Hannah Willey in their 56-37 victory at Concordia, while the Abilene Cowboys (3-1, 1-0) scored their most points since 2001 with a dominant 88-39 win over the Panthers.
In the girls game Abilene pulled away over the final two quarters after a tight first half.  The Cowgirls led 18-17 at the end of the first quarter and got a three-pointer with 3 seconds left before halftime from Junior, Jade Vopat, to take a 26-24 lead into the locker room.  Abilene pushed their lead to 41-32 after three quarters and lead by as many as 21 points in the fourth on their way to a 19 point win.
Willey got off to a quick start as she scored 12 of the Cowgirls 18 first quarter points.  She had 15 by halftime and sank two free throw's with 2:05 remaining in the game to give her a new career high.  She shot 9-21 from the floor and 9-12 at the free throw line.  Senior, Sydney Burton was also in double figures with 14 points on the night.
The boy's game was a mismatch from the start. Concordia was without 6'3" Senior, Dyelan Reed 23.3 ppg, 6'2" Senior, Corben Monzon 10 ppg, 10 rpg and 6' Sophomore, Wyatt Trost 11.8 ppg.  The Cowboys took off on a 19-0 run late in the first quarter and never looked back.  Abilene got up by as many as 57 points in the final quarter and there was a running clock for the entire fourth.
The Cowboys had 11 different players score in the game and were led by Freshman, Kaleb Becker, who finished with a career high 17 points.  The 88 points were the most scored by a Cowboy team since December 11, 2001, that year Abilene defeated Conway Springs 90-39.
Abilene will return home Tuesday against Chapman.  The Chapman boys won at Marysville 52-37, while the Lady Irish fell 61-59.