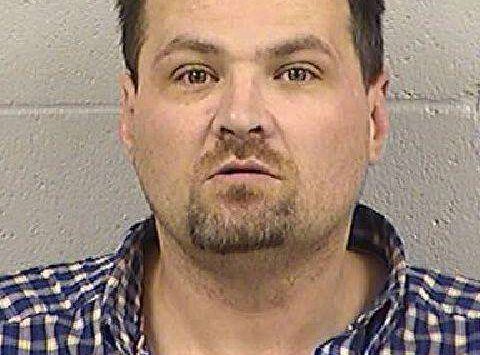 An Abilene man has been arrested in connection to multiple fraudulent checks passed in the city.
The Abilene Police Department on Dec. 1 began investigating a number of fraudulent checks that were passed at several locations in Abilene. The total amount of loss was believed to be in excess of $30,000, according to a news release from the Abilene Police Department this morning. On Monday, officers arrested Larry McVey, Jr., 34, of Abilene, in connection to the investigation. Additionally, officers recovered a stolen 2016 Chevrolet Silverado valued at $29,000 and a stolen 2021 Chevrolet Silverado valued at $49,000, the department noted. McVey was arrested on the following requested charges, according to the Abilene Police Department.
Theft by deception
Giving a worthless check
Forgery
Unlawful acts involving computers
The investigation is ongoing and additional charges are possible, the news release noted.