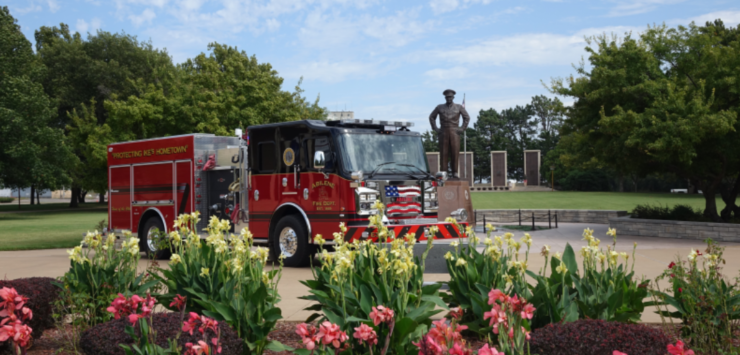 A fire apparatus parade, open house and bell ringing ceremony are a few of the events planned for the Abilene Fire Department's 150th anniversary celebration Oct. 12. The celebration will begin at 1 p.m. with a fire apparatus parade. The parade, which will begin at the Eisenhower Presidential Library, will feature fire apparatus from more than 25 Kansas communities, including Salina, McPherson, Clay Center and Blue Township (Manhattan). After the parade, the Abilene Fire Department will host a bell ceremony honoring past firefighters, open house, and safety trailers for kids and community members.
The Abilene Fire Department's new engine #34, featuring President Dwight D. Eisenhower, will also make its debut. Parade Route
The parade will begin at the Eisenhower Presidential Library and Museum visitors center and travel north to NW 3rd Street, west to Pine St and east to NW 7th before ending at the Abilene Fire Department at 419 Broadway St.