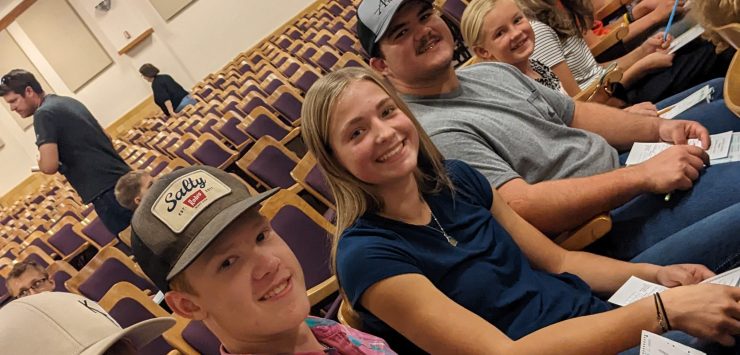 RESULTS OF THE 2022 KANSAS STATE FAIR 4-H PHOTOGRAPHY JUDGING CONTEST
On Sunday, September 11th, the 2022 Kansas State Fair 4-H Photography Judging Contest was held at the State Fairgrounds in Hutchinson.  Chisholm Trail District – Dickinson County 4-H had teams entered in the senior and intermediate divisions. 
The senior team rose to the top and placed 2nd in an extremely competitive contest. Kolbie Bartlett from the Fragrant Hilltoppers 4-H Club led the team with a 1st place finish. Teammates, Brayden Lexow, Lawson Jones, and Collin Gfeller, also Fragrant Hilltoppers, helped push their team to the outstanding placing. 
The intermediate team gained more experience in photography judging as they competed on Sunday as well. The intermediate team was represented by Kaylin Zook from the Fragrant Hilltoppers, Breken Coup from the Solomon Wranglers, Makenzie Hall from the Jolly Jayhawkers, and Claire Rock from the Chapman Shamrocks.  The Kansas State Fair 4-H Photography Judging Contest included six classes of photographs, one problems class, and a knowledge test. The contest gives each contestant the opportunity to judge photographs using the same criteria that 4-H photography judges use: composition, technique, and eye appeal. The problems class and the knowledge test are geared to help the 4-Her solve a problem using critical thinking and to gauge their knowledge of photography.
Left to Right: Collin Gfeller, Lawson Jones, Kolbie Bartlett, Brayden Lexow, Kaylin Zook, Claire Rock, Breken Coup, Makenzie Hall